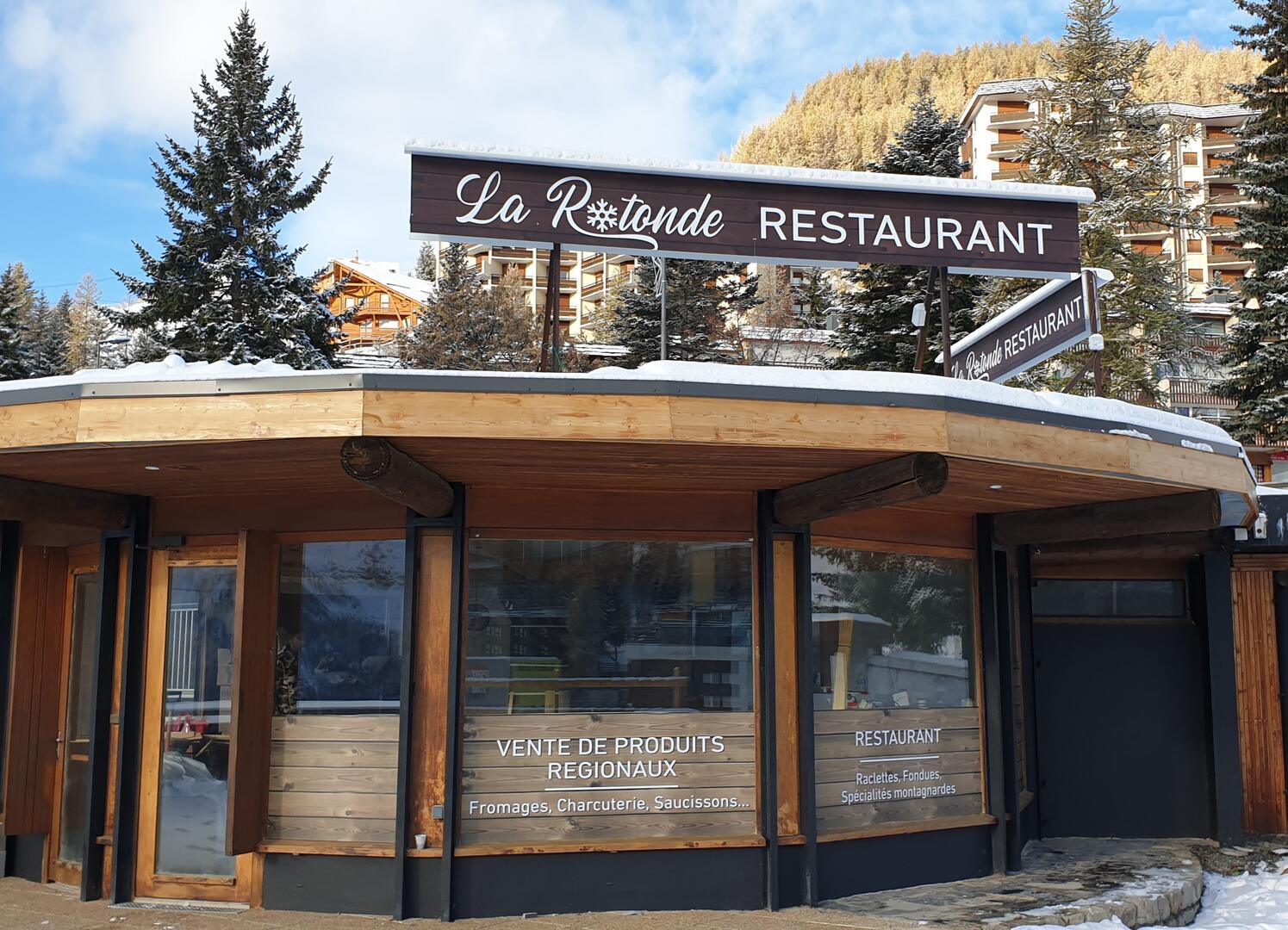 Restaurant La Rotonde
Restaurant,
Traditional cuisine,
Fast Food
in Orcières
At the heart of the resort, come and discover the new Restaurant La Rotonde, which offers fast food for lunch with tartiflette, mountain burger, tome bruschetta, Champsaur croque-monsieur, various salads and many other recipes!

In the evening you can discover a menu that looks like a cheese bar and mountain specialties such as Merlettoise or Swiss fondue or the more traditional Savoyard fondue, as well as Brézain, goat or plain raclettes. Without forgetting our hot box in the heart of fir, local cheese, half cow and half goat, and other specialties that will make you rediscover the flavors of our beautiful Champsaur region.