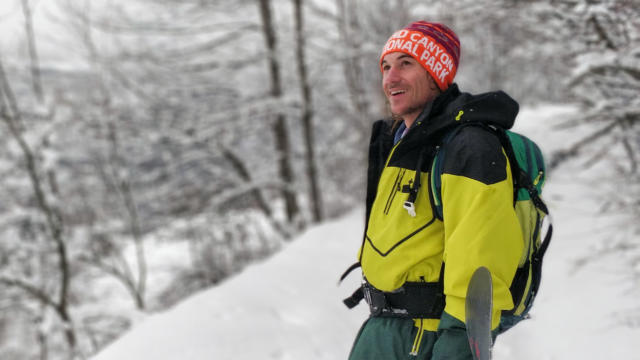 Day 1: the village resort of Serre-Eyraud
With friends, we go for a weekend skiing in the Champsaur! Beautiful snowfall forecast for the next two days (already 40 cm on the ground!), We are going to test our best "powder" spots! To make the most of it, 6h sounds the departure from Marseille for around 2h30 of road … Go!
To reach the family resort of Serre-Eyraud, head for the town of Orcières Merlette! Located at an altitude of 1,500 meters, the village of Serre-Eyraud overlooks the Champsaur Valley: what a view!
Every year, we love to come here for the friendly spirit of the Southern Alps * resort. Located near the Ecrins National Park, it is the smallest of the Champsaur ski resorts!
As usual, it is Pascale who welcomes us at the resort bar: to buy our ski pass, but not only that, the place also serves as a picnic room and restaurant! If there are ½ day, week or season packages, we opt for the day package.
Ride and smile
Package purchased, plus a minute to lose, direction the two ski lifts to reach the summit! In the program ? 600 meters of vertical drop with a constant slope and without a flat, all in the heart of the landscapes of a magnificent larch tree.
After a few moments, the adrenaline and impatience were overwhelming. During the ascent, we take the opportunity to remember the day we discovered the resort … It was noon and there was no one there: we were the only customers for the day! Just imagine … Being able to make descents and turns in the heart of a resort just for us … Except for the dog that followed us at each turn. In short, a story that we love to remember every year, what a memory!
Arva plugged in, tests carried out, we headed for the snowy slopes. To each his own, the tranquility of the forest is sometimes disturbed by our cries (of joy) during the descents. Throughout the day, the rotations follow one another on the ski lifts and we end with an off-piste route in the company of a local guide, an incredible line that brings us directly to the resort by the snowshoe route!