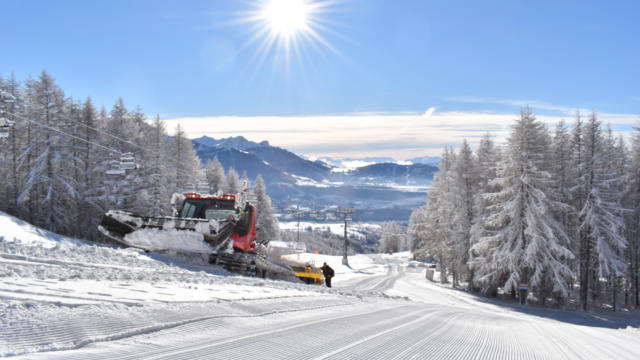 The magical scenery of the station of the clouds
This year, it's decided, we'll meet up with family and friends to spend a week skiing in the Champsaur! Head to the family ski resort of Chaillol, above the village of Saint-Michel-de-Chaillol!
By car ! We are getting ready to reach the ski resort of Chaillol. To find it, you have to climb to an altitude of 1,600 meters! His particuliarity ? Depending on the high pressure conditions, the station may end up above the clouds! An almost lunar setting and an absolutely magical experience to be tested. As a bonus, its southern exposure offers sunny slopes until the end of the day. The tone of the week is launched!
Fun activities for little skiers
Once the whole troop is equipped, we walk towards the Chaillol station. While for parents memories quickly resurface, for others it is a first discovery of mountain sports. But do not panic ! Here, the slopes are gentle: a spot to know absolutely if you want to initiate yourself to the pleasures of sliding and downhill skiing.
At the foot of the slopes, our baby skiers set off to explore the snow garden, a club reserved for 3 and 5 year olds to learn to hold on skis and discover snow activities in complete safety.
For their part, the older children go to meet Manu, their ski instructor, for a week of activities at the leisure sites of Chaillol. Depending on their progress, they may set off on the green track of Le Chemin!