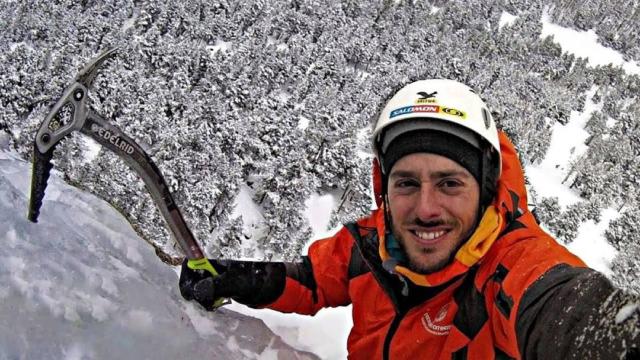 Today, we're organizing a 100% frozen family day! A few minutes from our hotel in Orcières, heading for Pont du Fossé, a small mountain village located in the heart of the Southern Alps!
Climb an icefall
During our alpine vacation, it's decided, we try an activity that we are not used to doing: climbing on an icefall! Yes, everything is possible in the Alps! Notice to amateurs, this sport requires specific equipment and training. We start by joining Eric Foissar, our High Mountain guide who accompanies us for this morning initiation. Before reaching the spot, he briefly explains the rules to be known for practicing ice climbing. The principle ? Climb along a wall of ice using traction axes and spike crampons… Just that! Don't panic, the introductory courses are there to learn the basics smoothly.
Once equipped, we head to the waterfall, located a few minutes walk from Chauffarel. By talking to Eric, we learn that the Champsaur Valley and the Champoléon Valley are home to many icy waterfalls, more or less demanding. It is only in front of the waterfall that we can really see the slope of the ice wall. Fortunately, our guide explains, step by step, the techniques to properly plant traction ice axes and crampons. It also shows us where the steepest slope of the waterfall is … A word of advice, you have to synchronize your arms and legs well … And above all, be sheathed!