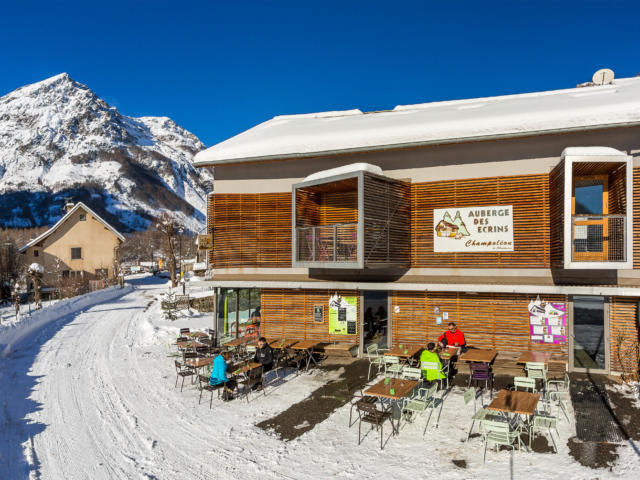 For a morning, I leave Dad with the children and I go to realize one of my biggest dreams: to sled dog in the Alps. Head to Champoléon in the Hautes-Alpes to meet Philippe, a musher known for years on the Rocherousse plateau in the Orcières Merlette resort!
Meet Philippe, musher and passionate
Arrived in front of the Auberge des Ecrins in Champoléon, Philippe warmly welcomes me, accompanied by his magnificent dogs! He shares his passion with me, which has animated him for several years … I learned that mushing is an important sport in the Alps: it is in the Valgaudemar that you can see the best teams in France during the Valgaude Traineau! Kart, quad, bike … Dogs can tow different types of gear! For us, it will be the sled!
Let's go ! We are starting to equip ourselves for the sleigh ride in the Alps! Before leaving, Philippe introduces me to his little tribe of Siberian huskies (6 in total!) And gives me a brief overview of the best practices to adopt. For the harness, the rules are strict: harness, draft lines, shock absorbers … It's quite a ritual to have. To my surprise, the dogs are overexcited, jump everywhere, bite the ground: It's "will to go", Philippe explains to me! In other words, "the desire to go" essential before leaving!