It's Hot !
Here, the sun follows you … and does not let go, shining for three hundred days a year ! Situated on the sunny side of the mountain, Chaillol is without contest the sunniest ski village in the Champsaur. Despite this, the snow is holding on and winter sports lovers will adore the beautifully sculpted downhill pistes and numerous tracks and routes for ski touring, snowshoeing and husky sledding. The foot of the pistes depict the character of this ski village : sunny, warm and friendly. In Chaillol, when you drink a coffee on the terrace… you also get a suntan !





Panoramic View
Nestled under the slopes of the emblematic peak of the Ecrins Massif, the Vieux Chaillol mountain (3163m), Chaillol provides front row seats overlooking the Champsaur valley : a breathtaking panorama with snow as far as the eye can see. The show doesn't stop there, with ancient heritage adorning the hamlets with sculptures on the doors, churches, chapels and shrines, each telling its own story. The culture of Chaillol is enhanced by the rhythm of several concerts programmed throughout the year from January to August including the famous Chaillol festival a national summer event.
« No Christmas without snow »
Meet, « Manu » Bocquet, the director of Chaillol Ski School
In Chaillol the sun has a rendezvous with the snow. Ever since he can remember, « the high altitude of the ski village has provided perfect snow conditions for all winter sports. » Winding through the larches and pine trees, there are downhill ski pistes for beginners through to advanced skiers. « Some are renowned for competition and Chaillol regularly hosts major ski events for the International Ski Federation » Result : « There is fun for everyone in Chaillol, whatever their level and desire… » This opinion is shared by regulars, seduced by the family atmosphere and conviviality of the ski village, « Once you've discovered Chaillol, you return ! »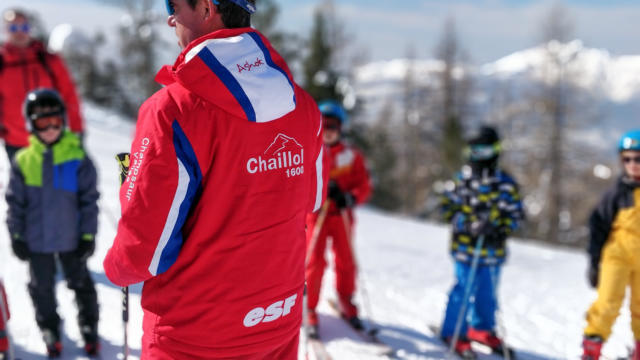 Did you know …?
At the end of the 19th century a canal was built to divert water from the Malcros glacier (2818m) to the villages and cultivated land of the Champsaur valley. This was an engineering and physical feat worthy of respect and a 'must see'. The site was more than four hours walk from the village and was frozen for 6 months of the year with harsh climatic conditions. More than a hundred men worked for almost ten years to build the canal …. by hand. Due to being extremely high maintenance, the canal only operated for a few decades before being abandoned in 1923. Water no longer flows through it, but the sixty kilometres of canals and aqueducts are still visible and there's a hiking trail alongside part of it offering a striking view of the lower Champsaur valley and the Devoluy. A vast renovation project, run by a team of volunteers, has been in place since 2004 to rebuild some of the canal and bring it back to its former glory.

Missing video title
Missing video caption